Have you been looking for Christmas lights for sale online? Are you searching for the best LED Christmas lights for sale so your home can capture the holiday spirit for all of the little ones passing by?
If so, this is the guide that will help you find the sales, get the best prices, and decorate your home the way you envision it in your dreams.
You might share the same dilemma as many others who love decorating for Christmas. You want to decorate your home for the holidays, but you don't necessarily have a lot of money to spend in the process.
The best way to build up the show on your budget is to find the best Christmas lights for sale at reasonable or discounted prices. When the lights are purchased at a lower price, you can buy more of them for a brighter display that is still affordable.
The question is how you find an LED Christmas lights sale that offers the products you need at prices you can afford. The following tips are designed to help you do just that!
1. Start looking for Christmas lights as early on as possible.
The best Christmas lights always sell out early. If you want something unique or unusual, then it is going to be stocked in lower quantities and sell out even faster than more ordinary Christmas lights. This means you need to start shopping for the best LED Christmas lights long before the Christmas season arrives.
Many light lovers start shopping for Christmas decorations
before Thanksgiving. This ensures that they get the best Christmas lights for sale before they sell out. It also ensures they have what they need when it is time to start putting the lights up on their home.
2. Look for an LED Christmas lights sale at the end of the Christmas season.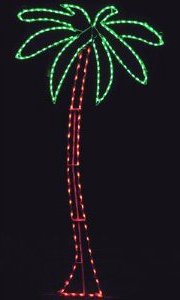 It is common for people to go out shopping for toys and other items right after Christmas, but what about light shopping at this time?
While you are preparing to take down your light display, many retailers in your area will be putting their Christmas lights for sale at discount prices.
If you go online, you will also find some great deals as the Christmas season draws to a close.
Retailers simply do not want to stock a lot of Christmas lights from one year to the next.
They want to get rid of as many as possible, so they have room to bring in other inventory the rest of the year.
This is why many will put their Christmas lights for sale
at lower prices toward the end of the holiday season.
They simply want to make sure those who need the lights find them at great prices they cannot refuse. This helps them get rid of the lights, and it helps you build up your light display for next year.
3. Look for more unusual Christmas lights.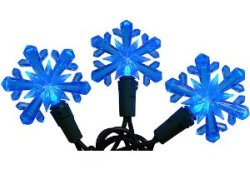 You probably know what is offered through most of your local stores, but how often do you check for unusual Christmas lights online?
The selection online is much wider than in your local community, and you are bound to find Christmas lights that you have never seen before.
This means you can have items in your display that are not seen in any of your neighbor's light displays. You may also be able to find some basic Christmas lights on sale at prices lower than you can find in your local community.
To get the best deals online, look for websites that offer shipping discounts or completely free shipping
. Consider ordering your Christmas lights in bulk, since many sites will give shipping discounts for larger orders.
Finally, keep in mind that the best Christmas lights for sale will change from one year to the next. The hot items that sell out fast this year may be beat out by other items next year.
If you do not get the lights you want this year, you know what to start shopping earlier for next year! Better yet, you know what items to start looking for when the lights go on sale toward the end of the holiday season this year.
Top of Page--> Christmas Lights for Sale
Return to Christmas Lights and Decorations
Home Page---> Outdoor Lighting Magic
Comments?
Do you have something to add about this? Share it!